Katie and Kevin are MARRIED! Can I get a Whoop Whoop!?!
When I first met with Katie and Kevin, I instantly couldn't wait for their wedding. They were genuinely some of the sweetest people I had ever met and you could tell just by watching them interact how much love they shared for one another. In the week leading up to their wedding I followed the weather closely as did they (along with their bridal party, friends, and family as well i'm sure!) and it was looking as if we were going to have hard rain all day long. We woke up to a misty cloudy day and I continued to refresh my weather app hoping it would clear up….and it did just that! About an hour before their first look the clouds parted the sun shined down. Katie and Kevin had a beautiful waterfront ceremony and we captured some beautiful portraits on the grounds of Bleues on the Water. The nice weather held out long enough for the bridal party to be announced into the reception! As the skies opened up and the rain poured, Ahmad from ID Pro DJ got the party started and Katie and Kevin danced the night away alongside their family and friends.
Katie and Kevin your wedding day was absolutely beautiful, I can't wait to photograph you again for your anniversary! I hope the married life is treating you SO well!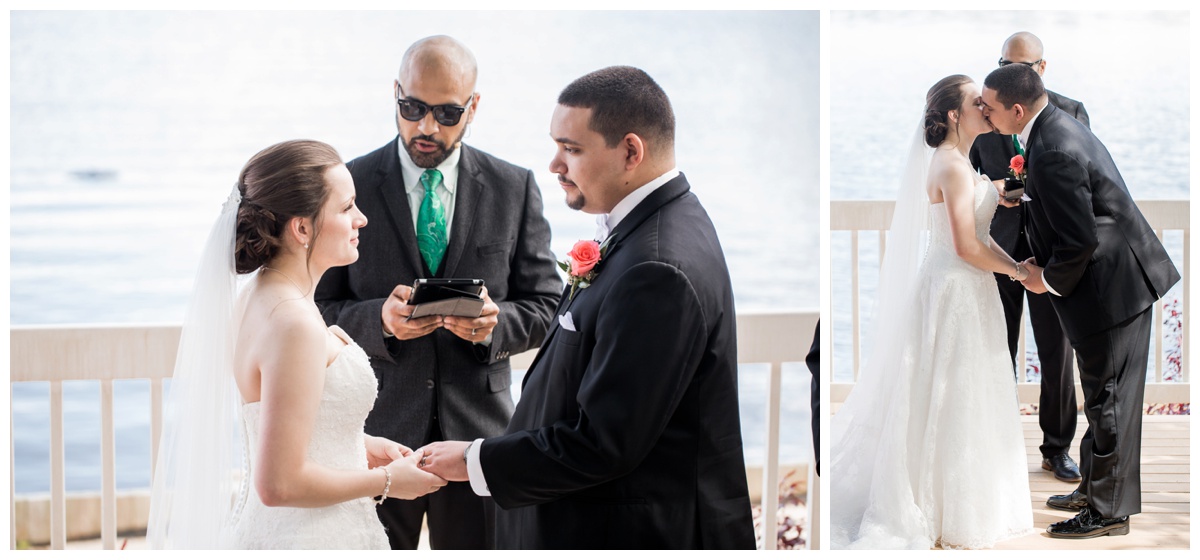 When turn down for what comes on… you dance as hard as you can.
And when the guys stopped, the girls answered!
Venue: Bleues on the Water
DJ: Ahmad of iD Pro DJ
Make Up: Blend Make-Up Artistry
Assistant: Kristina of Simply Picturesque